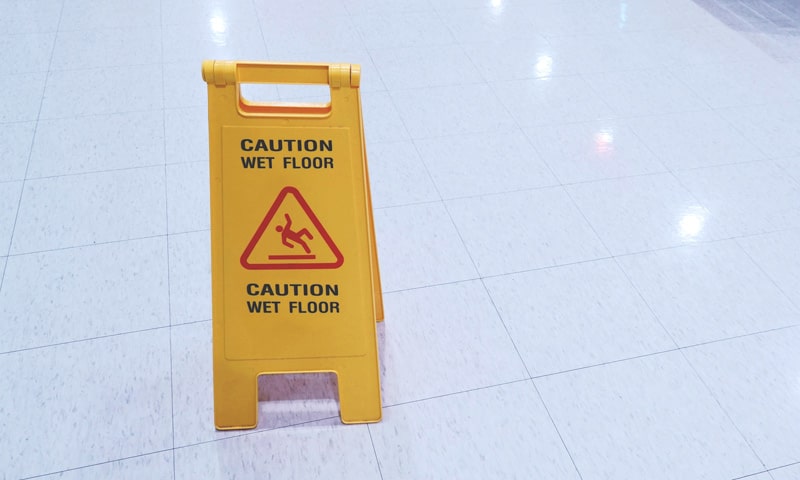 Did a slip and fall injury ruin your day out with your family?
Everyone enjoys spending time out and about with their family and friends.  Whether it's at the movies, shopping at the mall, eating at a restaurant, or even at the grocery store no one expects that they may be injured by some business owner's negligence in making their business premises safe for their customers.  According to the National Floor Safety Institute, approximately 1 million people will visit the emergency room this year as a result of a slip and fall accident.  In addition to hospital bills and recovery costs, you need time to recover and that means missing out on work and potentially losing income.
These accidents can and do occur in virtually all commercial sectors.  Business and property owners are required to maintain their premises and make certain that it is both safe and clean.  The reasons why they are required to do all that they can to prevent accidents from happening is because they have invited you (the customer) to come onto their property.  You are asked by the business owner, through advertisements, to enter their premises and spend money on goods or services.  Therefore, it is their responsibility to make sure that you don't get hurt while doing so.
However, sometimes businesses are negligent and do not maintain their premises which can allow for accidents to occur.  It can be difficult to know what to do and what your rights are in a slip and fall accident.  If you or a loved one is unlucky enough to be involved in a slip and fall on a commercial property you should always do two things: 1) report the accident to the business manager and 2) seek medical treatment right away.  Many people feel foolish and embarrassed when they fall in public, and so they do not report the fall and they delay seeking medical treatment.  Remember that your health and well-being are far more important than any momentary embarrassment that may feel about the situation.
You have certain rights, and the attorneys at Hepworth & Associates can help.  By contacting our office, we can help you navigate through medical bills and the insurance paperwork.  We will do everything we can to see that you are fully compensated by the business owner for your injuries.  Our experienced legal team looks forward to meeting with you to review your case.  Call (801) 872-2222 to meet with us today.
More Legal Posts You May Find Interesting