Utah Attorneys
here to help.
Hepworth Legal is a full-service Utah law firm.
Utah Attorneys
here to help.

There are a lot of lawyers in Utah, why is Hepworth Legal so popular?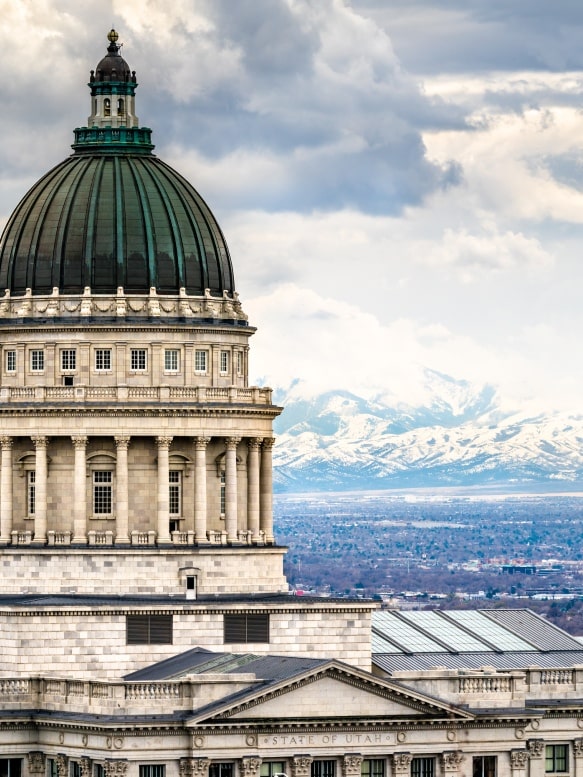 There are a lot of lawyers in Utah, why is Hepworth Legal so popular?
"I believe people choose our law firm because we sincerely care about our clients. Many attorneys say those exact words, but I want to share with you why it's true here at this firm. Day in and day out we see people just like you and me struggling with serious legal issues. Oftentimes they are afraid, confused, or stressed, and they just need someone to hear them out. Everyone who comes to our firm needs our help, and my goal is to make sure that I, my attorneys, and my staff, provide it to them. I do not settle for mediocre results. I want my firm to do an exceptional job for each client, no matter how big or small the issue. But the only real way to know why we are different is to sit down with us for a one-on-one consultation.
During that consultation, you will see that we are different. We are not just a bunch of lawyers in suits looking to bill you for as many hours as possible. We want to understand your situation and what is important to you. We want to be there for you, and fight for the best possible outcome in your case. You need to like your lawyer. You need to trust your lawyer. You need to know that he or she has your back – no matter what. These are just some of the reasons why we're different. Please get in contact with us today to find out for yourself why people say we are among the best attorneys in Utah. We are here to help you and protect your rights.
Feel free to reach out to us at any time by clicking the chat icon in the lower right corner. We're available 7 days per week until 9:00 PM. We look forward to meeting you."
Who is Michael K. Hepworth?
Michael is a passionate legal professional and the Founder of Hepworth Legal, with a proven track record of success in hundreds of cases. He is motivated by his clients' interests and energized by the complexities of the law. Michael has a remarkable ability to connect with people, empathetically understanding their emotions. In addition to his legal expertise, he also serves as the Principal Broker and President of Hepworth & Fisher, LLC, and as Vice President and General Counsel for Hepworth Investment Group, LLC.
At Hepworth Legal, Michael and his team are dedicated to protecting your legal rights and serving you with the highest level of professionalism. When you work with Michael, you'll feel like you've known him for a long time. Choose Michael and the Hepworth Legal team for confident and effective legal representation.
Client Reviews
"Mr. Hepworth is very professional, polite and willing to thoughtfully explain the options available to aid us in achieving the desired outcome for our case. He and his staff made me feel comfortable and were accommodating with my off shift schedule. I wouldn't hesitate to retain them again or recommend them to family, friends and associates."
"Have worked with Michael Hepworth on a few issues over the past several months. I have been impressed with every single thing about him and his legal expertise and advice! Professional, knowledgeable, kind, and able to "translate" legal-ese when it wasn't clear to me. Fair and reasonable prices. I will continue using Hepworth & Associates for any/all of my legal needs in the future! Highly recommended!"
"From start to finish everything was a breeze. They actually listen to the details of your case and we were lucky enough to meet with Mr. Hepworth, who was so honest and very helpful. He genuinely cares about the client and he is honest about the best way to approach a situation, even if it means he will take less money. On top of everything else, he is super nice and fun to have a conversation with- bonus points for that one. I will be happy using them whenever I need a lawyer again!"
"Wow", they do exist, found a lawyer with real compassion that listens and doesn't talk down to me, felt like I was just hanging out with an old friend, very upfront and honest no surprises, very compassionate about helping me in my situation I can finally relax knowing that I have the winning team in my corner. Thank you Hepworth & Associates!"